Phoenix Car Rental rents Ford, Chrysler, and GM cars in Phoenix, Arizona. A local, off-airport car rental company with a full selection of 5-passenger cars, just 4 miles north of the Phoenix Airport, means you AVOID AIRPORT FEES and pay low rates!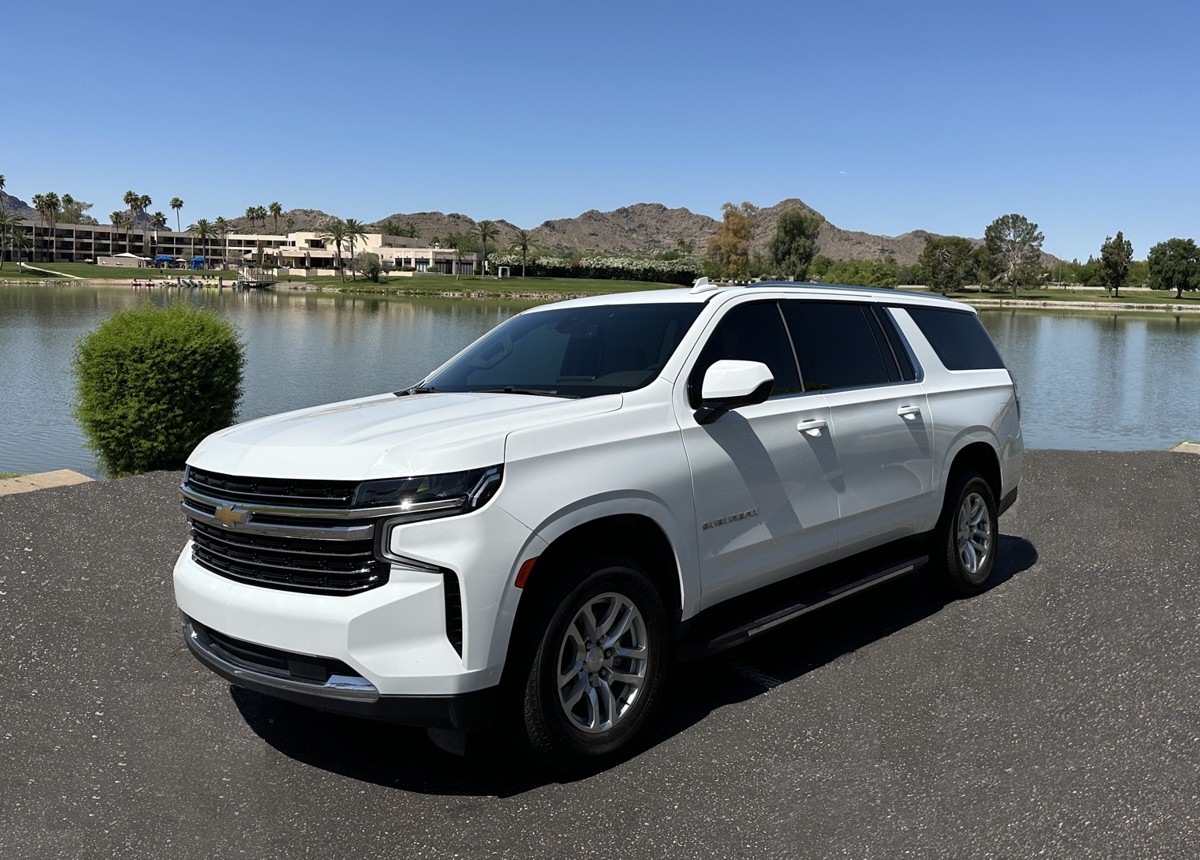 GMC Yukon/Chevrolet Tahoe
SEATING AND LUGGAGE SPACE
When planning a trip for a group, team, family, church, or business, assessing the seating and cargo space needed can be tiresome and frustrating. Phoenix Car Rental has attempted to help make that process a little easier. Clicking on each of the categories above will take you to a page with additional seating and luggage space information. However, we are available 365 days a year, so call us at 602-904-3490 if there is anything we can help with. And of course, should you need space for more than 8 people, just click here to get information on our large, 15-passenger vans.