The Tesla-S is a mid-size sedan that seats a maxium of five people.  It is an economical rental choice when vacationing in Phoenix, Arizona. In town to visit family? With a group of friends taking in a golf tour of the many beautiful Sonoran Desert Golf Courses around the state? Heading north to see the Grand Canyon, or into Utah to capture the stunning Zion Canyon? For these occasions and more, the Tesla-S is the mid-sized car of choice that you can rent from Phoenix Car Rental.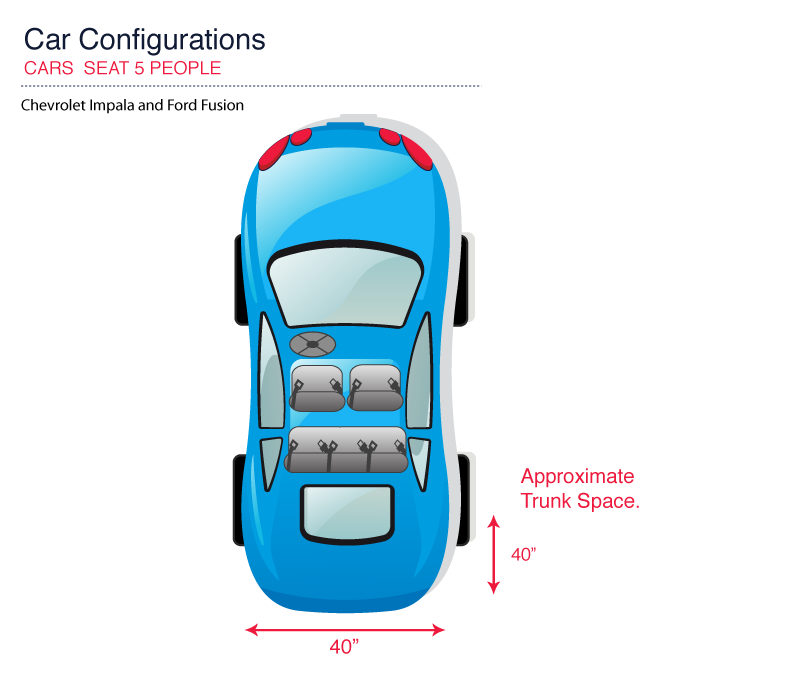 Our mid-sized cars seat 4 to 5 passengers.  If your group requires more luggage space or seating, please look at the capacity of our Minivans, SUVs or Large Passenger Vans.
5-Passenger Car Trunk Space
There is actually quite a bit of room in the trunk of the Tesla-S. The trunk measures a little more than three feet wide by three feet deep. However, if you have 5 passengers and 5 sets of golf clubs, you will want to look into renting either a Minivan, SUV, or 15-Passenger Van to ensure the comfort of your passengers and adequate space for your luggage and clubs.